We, at UNITY INDUSTRIES are committed to manufacture automotive interior parts conforming to the requirements of the customers, taking into account the
Total commitment to customer satisfaction
Process Improvement & Cost reduction
Desire for excellence & continual improvement
Meeting regulatory & customer requirements on an on going basis
Quality awareness among employees & employee empowerment
Continuous review of our quality management system conforming to ISO/TS 16949: 2002 Standard.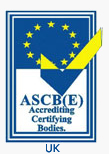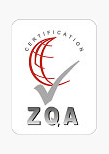 We are well equipped with sophisticated facilities for production & Quality control to cater the customer's demands in terms of the 3Qs (Quality, Quickness & Quantity). We continuously strive for improvement in our operational areas by embedding technological advancement in the organization.
DEVELOPMENT
Taking into consideration the increased demand in the automobile industry, and to minimize the costs we have decided to expand our existing capacity by increasing Additional Floors at our Nasik Unit and Bhosari Pune Unit, from this we will get additional area of 2000 sq. mters in each plant.